Warning: I'm a blogger…. I write lots…
In 2016, after 2 warrior camps… Enrico (German warrior angel camp 2) drove me in a convertible BMW from Girona-French Alps-Andorra and back to Girona for a "quickie roadtrip" cos I got my flight back to Singapore…
And then I flew back with my kids and set on a solo wander about the beautiful vast Europe to meet like minded warriors from Netherlands, Germany, Austria, Poland …UK.. and Malaysia…
This year, I decided not to book a flight back and allow Universe to plan for me…
Not knowing if I will drive, fly or even walk back to Netherlands… I put myself to the test with the great power of the unknown again…
Meeting Dom and Benedict… reminded me that I can always trust the Universe to provide me what I need…
It's no joke having to drive more than 5 hours and at the same time having a curious "stranger" in between poking her nose whenever wherever…
Letting her crash your private homes and eating your favorite food…and messing your bedrooms and toilets can be intolerable for some.
And I'm truly ….
Truly grateful


I was again "driven" by a BMW car (just like 2016, I felt it's one of the best cars to do road trips in. But Barrie your sports Audi was also my favorite!)
I thought I had "escaped" peaks but it was just the beginning….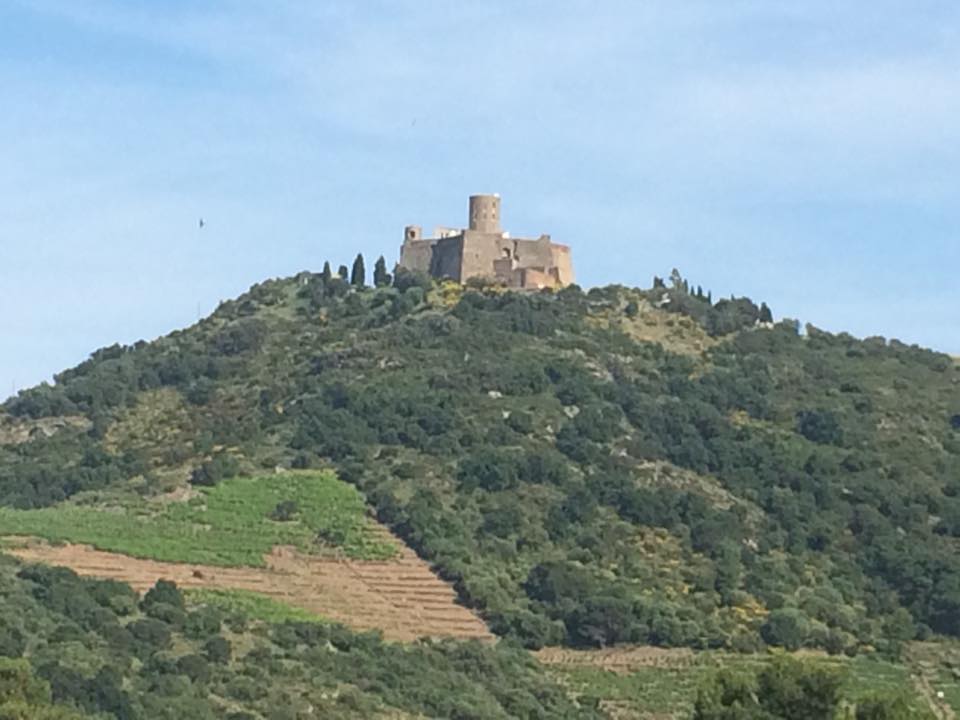 these French alps lovers, took time out to walk with me up the hills, gently with Love to many "peaks" in my leathery boots, going into many fascinating architectural monuments, embracing the feel of natural wood and concrete walls that stood against many wear and tear… being in the moment of the unique feel of every cities we passed by…
I'm in awe….
From Girona-Banyuls-Collioure-Perpignan-???
Driving by watching endless beautiful grape vines of banyuls dancing in the wind, watching the beautiful Mediterranean Sea waving at us at the vast coastline and falling in love with the awe-amazing artists and vibrant architecture of Collioure….
I'm feeling recharged by the animation of senses invigorated by nature and expression of the many unknown souls (but felt a sense of belonging and familiarity)…
To work with this couple in camp, one can already see the depth of Love this amazing couple has for the world, it's people, families, life and for themselves.
I was able to see life and love thru their many colourful perspectives and understood this side of Love that I no longer truly believed in, anymore….
Their fiery passion within rekindles my own, my muse slowly find its way back home to me (I bet it's always been in me)…
Their beautiful manifestations of dream home, relationships and Missions reminded me of my own manifestations list and motivated me.
I've became jaded with relationships of twin flame and soulmates but their towering love proved to me that hope has always stand tall visibly but the only thing was I chose to ignore it…
It's great to see awesome role models of love… warrior couples learning/unlearning while growing together and individuality. (This is one awesome camp where I see so many loving warrior couples together as compared to previous years)
Visiting their family…
Why I do what I do… is because it strengthen my conviction that all of us are love, made of love and are expressions of love in many ways than one in spite of our differences…
And this time…
I love how the French express themselves fully with their loved ones.
The "missing-ness" felt when living apart was immediately addressed with loving hugs, kisses, updates and humorous childhood experiences.
Reminded me of my own family who are separated by many seas and continents.
The love felt was an immense pleasure.
Truly grateful for allowing me to be a part of that special moment…
Their home was beautiful.
I felt comfy, well fed by the homecooked meals (the vegan grilled vege, the cold marble of potatoes and fish, the red fresh radishes and no-gluten home baked bread were a great delight to my palate)
…and soon…
…"lullabied" by the love and hospitality of the host family (consists of active sports peeps, artists and world travellers) that I slept like a baby…
Thank You ….
Marie and Bernard for letting this traveller seek refuge in their abode of love even for a little while…
Lessons learn/unlearn….
Facing whatever darkness lurking together while shining some light thru and at the same time… not afraid to make mistakes and learn/unlearn from them and be inspiring in every seconds they are alive…
I've learnt relationships are about dancing harmoniously together with individual's masculinity and femininity.
Sometimes men lead, and women follow, sometimes women lead and men follow.
No two dances are alike. Just be open to trial and error. *advice to self
Whatever it is, it's a unique dance of two souls (regardless if it's romantic or friendships) converging into one to serve a purpose/Mission of love together.
And a strong grounding commitment is definitely a necessity in which I have learnt to focus on now (a challenge I have only in relationships).
Dream BIG, please…
"Sweet dreams are made of these. Who am I to disagree. I travel the world and 7 seas… everybody is looking for something."
Eurythmics song played at the back of my head as I stand in awe mesmerised by this wooden lodge, they called home.
The intricate details of creating such a beautiful house made of natural wood, enchanted me greatly. I felt as if I was watching one of the dream homes of a Hollywood star on TV.
I left my DSLR at the airport with my sons due to the miscommunication between me and the airport staff.
These photos I took with my iphone is not doing any justice to the actual beautiful house (I have difficulty parting and upgrading my phone cos it has been with me in my many journeys).
So caress your eyes with these images-dreams borne out of a loving warrior couple…
It even has its own sauna!
😍
And hopefully that inspires me, you, us to manifest our big big big dreams!
May your powerful union of love continues to inspire others and ripple out massive powerful love thru out the world…
I love you both
😍
Thank you
🙏🏻
.
Dear Universe,
Where to next?
(Visited 41 times, 1 visits today)