I first met her when she hang out with the warriors and karma crew in a delicious restaurant near my home in Little India. I was on a crewing spree that year and was always enthusiastic to meet other like-minded crews.
She is Shida aka Zade.
A beautiful woman who expresses herself fully in myriad forms, and one of them is blogging. A Malaysian concerned about the world. And a dedicated wife, mother of two gorgeous kids who see the world through heart.
With a promising career growth in one of the major organisation in Malaysia, she did not take that for granted but often took time out to improve her life and her loved ones with personal development programs of the world.
An adventurer, fit and active…. who loves nature. She looked younger than her age. One can never guess her age. Her intelligence bewildered me often. Her eyes truly hold the secrets of her soul and probably the Universe too.
I crashed her home during one of the Ramadan (fasting month for Muslims) days… and even get to sample her signature dish -Rendang. With her kids helping her (eldest was squeezing the pulp of coconut to gather the milky juice for Rendang). I only helped peeling potatoes. And before I knew it, the aroma tantalize my drool buckets to start…
It was a great meal. Delicious home cooked rendang and curry. We then wander about at night and watching the musical colourful fountain in Larkin, Johore Bahru. Wander about some other tourisy places and …
… the next day we had some delicious local western food. My lamb chops were delicious!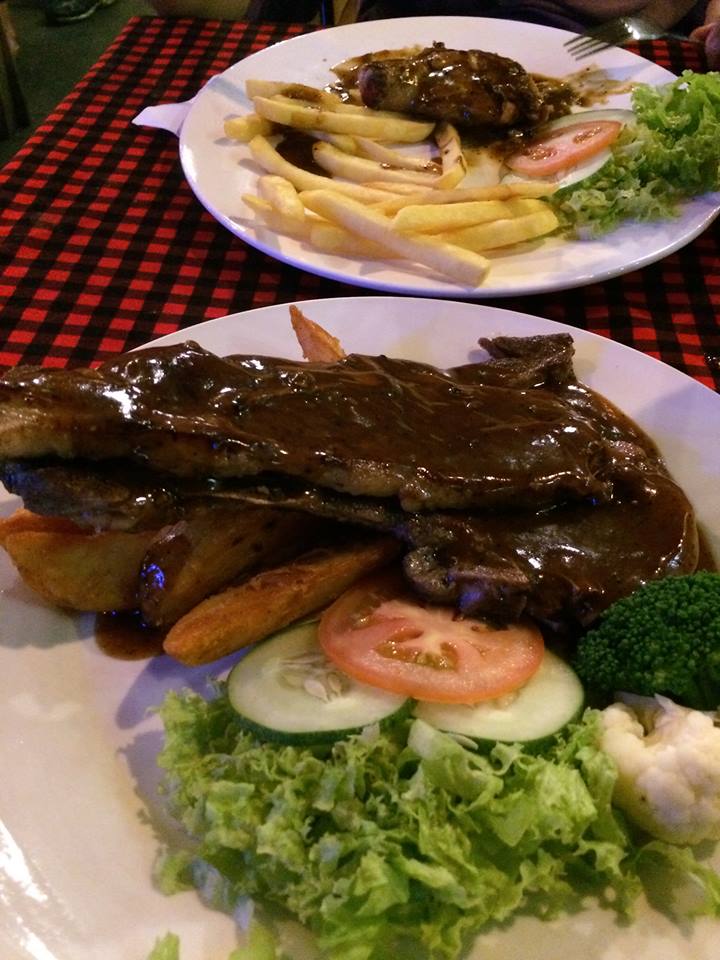 When warriors meet, we discuss how we can impact the world with our every breath.
And I'm glad we met. I learnt lots about relationship through her beautiful marriage of 12 years with her husband.
Love comes to us constantly, whether aware or not.
Truly grateful.
(Visited 44 times, 1 visits today)