Mr Wiki of Europe… I called him. His name is Mark. A warrior I met in Spain. A successful lawyer with a heart of gold. A wine connoisseur and a fine dining lover…
And so when he invited me, I expected highly of his hospitality….
And I was blown over by his initiatives alongside the love, warmth and hospitality from his beautiful family …
We walked around town in the evening. Silent sleepy town with much tranquility and peace. I felt as if my mom was rocking me to sleep in her loving arms.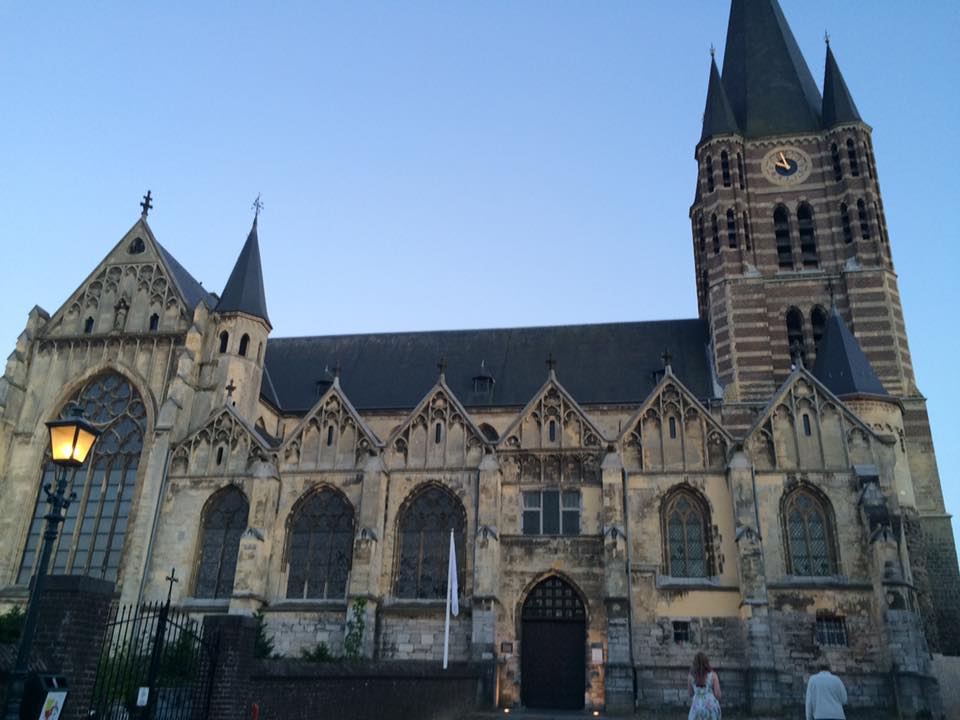 A quaint little heart land…
We went shopping at a local farm and organic stores for dinner…
Mark brought me to Asparagus field and gave me an in depth understanding like a Discovery Channel…

First time for me to see them in the fields. Now I understood how they grow. The white ones are underground while the green grow above ground… Now is the season for the white asparagus till end of June.

What's for dinner? Only the best….

Fillet Mignon steaks and Morels Mushrooms are my first try…
The Morels, they looked like shrivel led raisins but tasted earthly, slightly chewy and umami taste that I cannot describe…so good. And I love it!!!


While Mark was cooking, I hang out with his lovely family… lots of laughters and fun!
I missed being a teenager!
Both daughter and son are actively pursuing their love and dreams.
I gave Mark this t-shirt as a souvenir…

I didn't realised the words on the t-shirt read: if you forget to flush in public toilets, fine $500… I was doing my best to "scare" him off from visiting Singapore…

anyway…

I love being with this family. A family full of like-minded travelers whose love and passion matches mine.

I watched them cohesively blending in their lives like a wonderful jigsaw puzzles. Wondering if my future will consist of such love, joy, maturity and successes as theirs?

Truly inspiring and empowering…

I'm grateful for this loving experience, Mark …


(Visited 34 times, 1 visits today)