I took the train from my parents' home in the Netherlands and rode on my own to Germany. But along the way, the train was delayed and I got a free accomodation in Hengelo *Netherlands (thanks NS Dutch Railways)…
Truthfully, I have no idea that I will be delayed. All around me were spoken dutch languages and my dutch is not that awesome. But beside me, there was this German lady who took good care of me. She speaks English, Dutch and German and was able to translate to and fro for me and other stranded riders with the train staff.
Like a warrior, she led us to unite and work together while she did not have any part in the "free accomodation".
I was enjoying the delay, actually. As spontaneous traveller, I make space for any last minute changes cos I knew there is a reason and blessing for everything.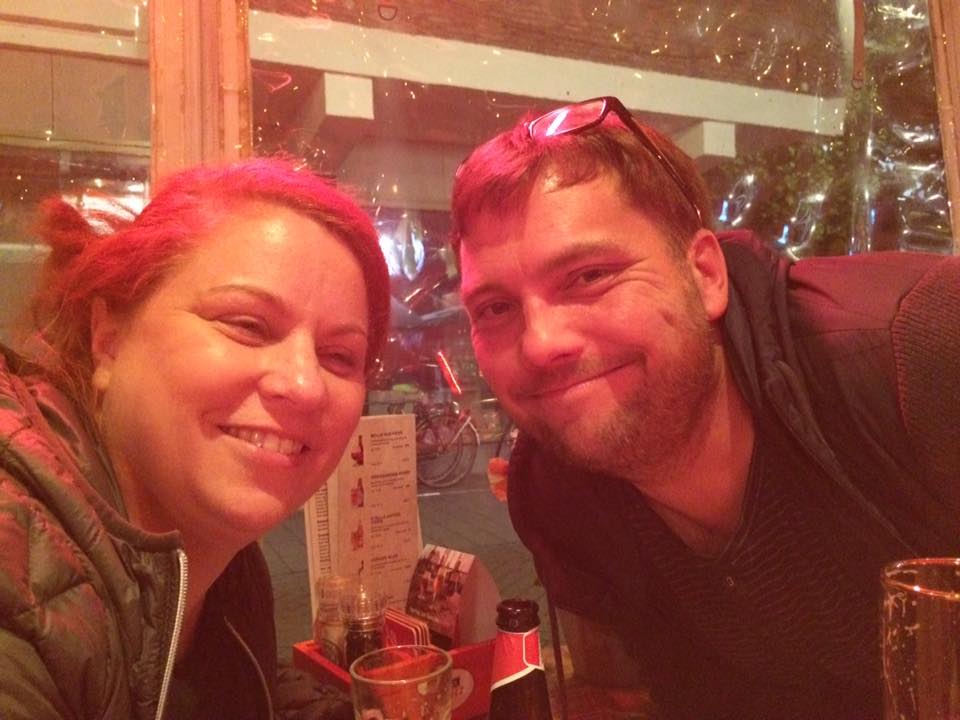 Well, I met two new friends. A loving couple who are also world travelers like me. They have been married for 20 years, had kids and work in a cafe in
Göttingen
together.
Of course, in such beautiful setup by the Universe, I took notes on how they kept their love in marriage through out the years. They glow with so much love and joy that I felt warm in this chilly weather.
"
Thank you Judith and Harmut…

It's amazing how we both meet in such unexpected circumstances.
We started off as strangers with language as our barrier but now I felt so loved and accepted as part of your spontaneous "travel entourage".
It was great to be "lost" in an unknown town (but with amazing hotel facilities and services) with you guys.
Thank you for everything. God bless you both
💗
🙏🏻
❤️
💜
💋"
""
Anyway, I did arrived in Germany the next day…
Today's warrior angel of my Europe trip is…
Marc Reiß
He was part of the water team in camp1-EWTC2016 Spain. An important team for all…
Hawk called him Marky Mark with
Mark Ooms
(we miss you
😍
) and when I was there as the water team for a day, I suspected that I'm a part of them too..
Perhaps the "funky bunch"?!
🤔
Feeling the good vibrations right now
🎼
🎧
🎸
I wonder what adventures await me here…. Hmm…
Upon arriving his beautiful home…
I notice the fresh air and loads of greens surrounding us.
We then met with his kids and tour around the place for a bit.
Later we whipped up some delicious dinner together with the beautiful voice of Micheal Buble serenading us.
And I also get to partake in making tasty vegan organic food that includes local seasonal white asparagus, flowers, herbs and many more veges and fruits I did not know about…
I love this salad-avocadoes, apples, tomatoes with a hint of lemon and sesame oil.
It's the season for German Asparagus (yes you heard it right-German). It's sweet and Marc cooked with ghee and coconut which adds amazing Flavours to it. I love love love this!!!
Kohlrabi… My first taste of it with dried flowers and balsamic vinegar
Soulful conscious partnership….
He and his beautiful partner has a spiritual relationship that I loved. They both are in tune with their body, heart, mind and spirit…and dance in unison in everything that life gives them.
I learnt much watching this beautiful loving family navigate their everyday life.
Thank you.
(Visited 11 times, 1 visits today)