The meaning "crashing" to me means joining spontaneously into someone else' plans without thinking… And that someone is often someone I did not truly know…
For sure there will be unexpected awkwardness and inconveniences but mainly, evidence of love that connects us all. Because most souls have big hearts that they were willing to include me in, regardless….or perhaps, I'm just too adorable… (yes Sascha, like a purring cat)
So after warrior camps, I had some free days but with no plans. I love it when I do that cos I then turn the plans and travel itinerary to the Universe..totally relinquishing any control for a change (as a parent, I like to be in control, most times)
And that often blew my mind because, the people I was crashing with often have messages and lessons of love for me and me, them… that kinda made me believed that our soul connections and spontaneous meetings had been planned way before we were born.
So….
I saw a fellow warrior angel was carrying his luggage to his convertible green car. And I asked him where he was going. He told me that he will be driving from Girona, Spain to Germany. And he will cruise down the beautiful beaches of Spain, alone…
I was attracted by the sound of that…and immediately invited myself to his "road trip"…and he was driving a convertible BMW, what more do I need?
I followed my heart often in spontaneous adventures like this.
And so far, I'm in good hands.
I wanted so badly to go to Andorra (my dad, I called him my "travel whisperer" has suggested to me to go there subtly with his vivid descriptions)…that i suggested to Enrico…
After a brief discussion with Enrico, we went to the beaches of Spain, Andorra, French Mountains and he chivalrously drove me back to Spain for my flight back home. It was one of the most beautiful scenic drive in my life (after Tibet)….
The sceneries are OMG awe-amazingly beautiful…
I saw snow-capped mountains, serene great lakes, rivers, waterfalls, beautiful homes perched on peaks…myriad colourful flowers blooming… *so many poppy flowers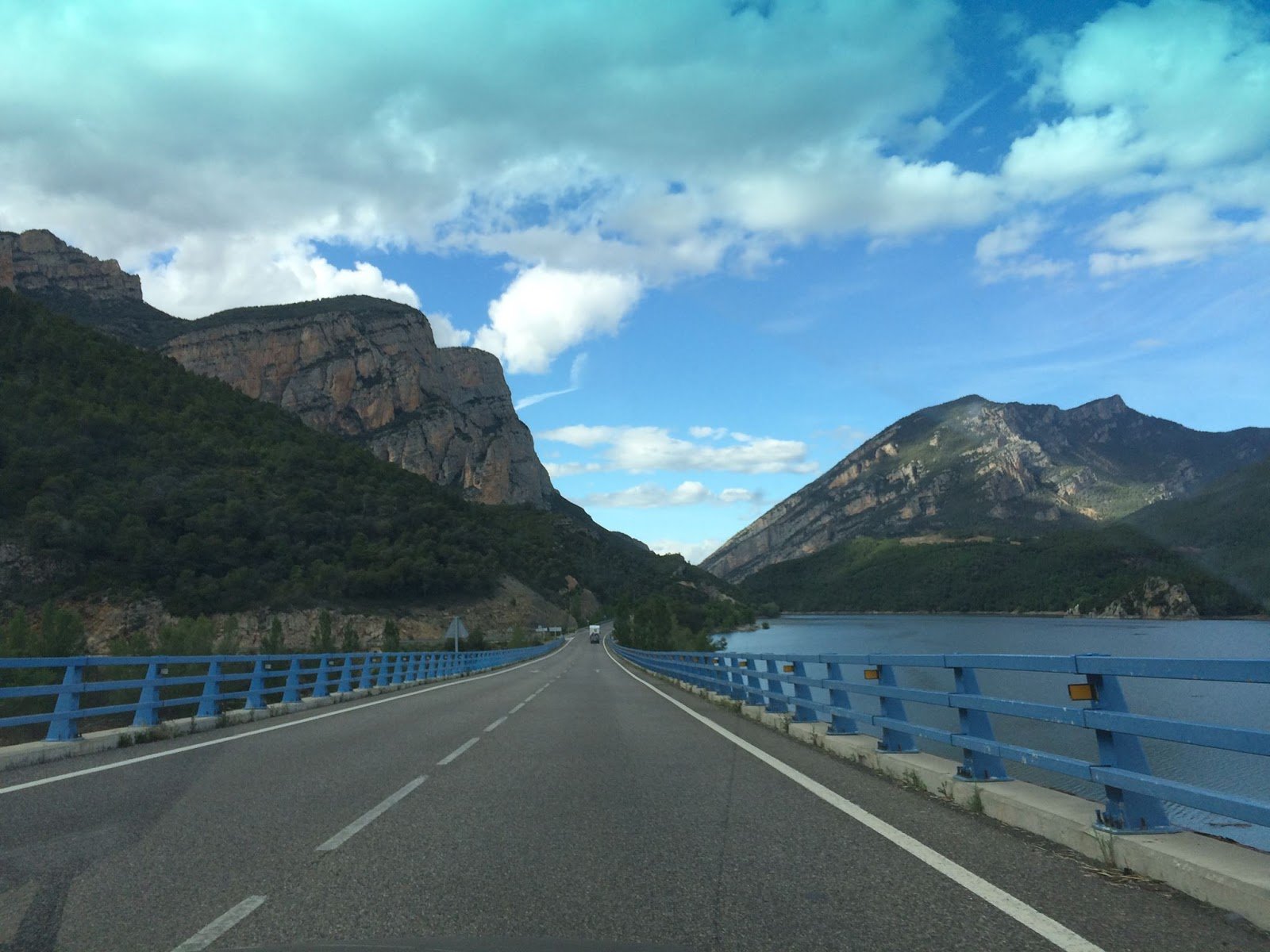 So my new 40th country is Andorra! At the peaks, I'm glad that we can drive up instead of climbing up… It was cold but romantically beautiful.
The accomodation at Canilo, Andorra is beautiful. Huge rooms at offer price because it was off peak season…and this is the first day, they open for business after the peak wintry season.
For embracing my decision to hop in your car and share the journey with you-this spontaneous road trip going through 3 countries within days is amazing.
The last minute changes of routes, the Long sandy beaches and mingling with the locals, the unexpected little towns we chanced upon, fascinating shopping, sightseeing the beautiful sceneries, the pit stops, the laughters, the tears, the tight spots of parking, the honking and crazy traffic, the amazing playlist songs from Abba to orchestras and beautiful heartfelt German songs, the sharings and the food we shared and many more others which I will remember as I fly back…
I still salivate at the thought of The snails (from La Taverna Del Cargol) . They were absolute delish!
Thank you from my heart.
thank you for letting me into your world, even for mere moments…
You are such a wonderful wonderful lovely and loving man
This favourite song is for you… Fly wherever you want to and scatter your sunshiney love, my dear Sunlight lion warrior.
(Visited 61 times, 1 visits today)