Country:
Malaysia
Advertorial
I always have this fascination with ducks. Duck meat is not that popular with Malay community because of the so-called "hanyir" smell (gamey). Its like a bad bo thingy.
Anyway, I have not been eating duck since I last visited China. It was so good. I was satiated for 3 years.Now the cravings are back.
There are halal ducks in Singapore. Raw and cooked ones are readily available. But its too much a hassle. ( Cos I I preferred the ones already cooked. Its not easy to cook duck, I tell you. I've tried. And if I were to cook just for myself, kirim salam saja /you can say goodbye to that intention). Cos the hassle is too much for one person. Unless I need to feed a crowd, I might be tempted to try charcoal roasted the ducks my own way) And the ones i love are either missing or they need 2 days advance order. Where got time? My feet will already find another continent by the time I'm done with ordering.
Anyway, my love affair with Malaysia has just begun. I need to understand the locals' tastebuds especially the Muslim community. There are many good food bloggers in Malaysia. I am always entertained and almost flabbergasted at the amount of food they consumed (like me when I first started out) . Their passion, will power, creativity and personality are commendable.
As usual, my KL friends will be the first to be asked when my cravings become crazy. And when they were "lost" like "Huh? Got meh? Halal one? Really? Go Chinalah, Singaporelah… etc..", I always seek google out. Cos I said, we do not normally eat ducks as our everyday menu.
One of the popular Halal duck is Roast Kitchen.
So I read with fascination on this Roast Kitchen. I heard their ducks were chosen because they were flapping their wings in Taiping, Perak.
You know the weird thing about law of attraction, sometimes its on auto mode. I totally forgot about my "duck quest" and I was busy zooming here and there for meetings and then I saw it. I saw the signage in the wee hours of 12am . I saw the logo – Roast Kitchen behind this gorgeous Indian restaurant that served good Naans.
And so I decided, it was a calling to be fulfilled. The next day, I dragged one of my sturdy food buddy to drive me there. We went an hour before lunch to beat the crowd. I do not want the noise from the crowd to tamper my "moment" with the ducks. lol.
Anyway, I entered, it was not packed (not yet). Woohoo!
The staff were very friendly and suggested the best choices for us. Later, Darren came to welcome us. He is one of the owner.
What's my verdict?
(I will do my bestest not to compare with the halal ones in Chengdu, Beijing and Lhasa.But its gonna be hard cos the yardstick has been raised and my taste buds have changed..)
There are two options for roasted ducks- Herbal Roasted Ducks and Crispy Roasted Ducks (aka pipa ducks).
Crispy Mantou with Crispy Roast Duck (popular)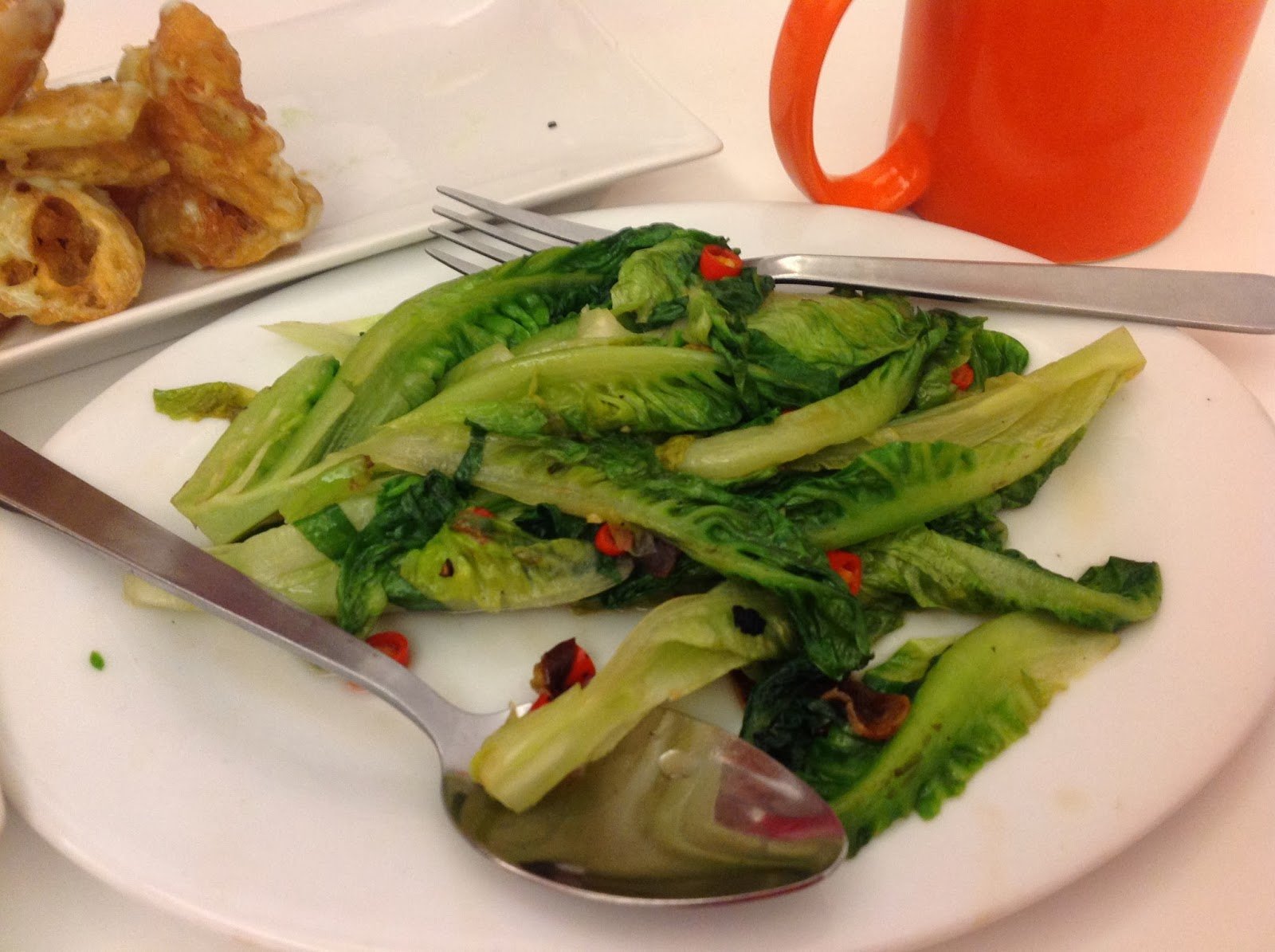 Steamed vegetables with chili slices and hints of garlic.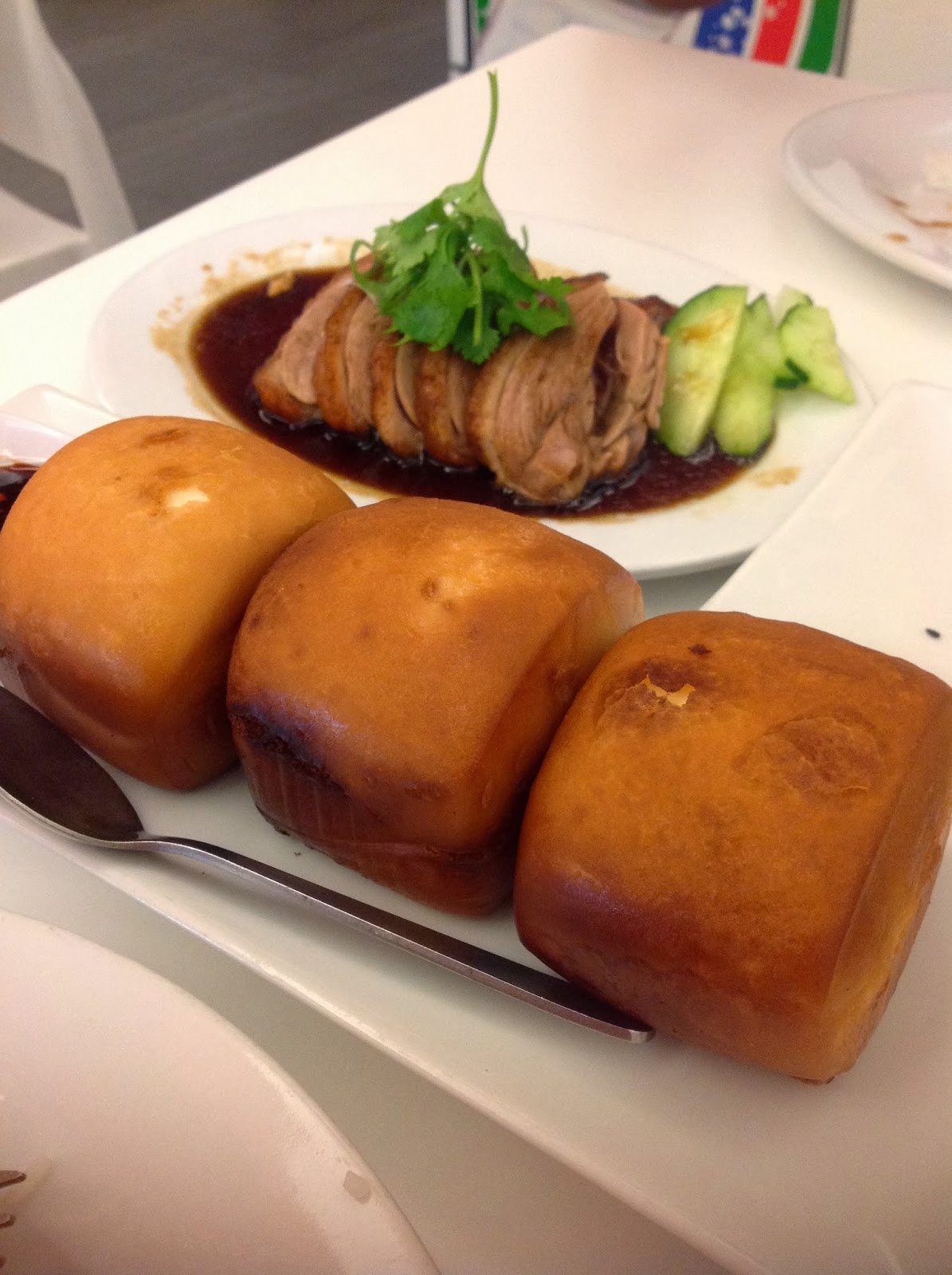 Charcoal Roasted Mantou
Herbal Roasted duck rice and
Char Kuey with sweet mild Wasabi sauce (popular)
Overall, what I like is the Crispy duck. I like the slight crispyness and its mild flavour is entertaining as well. The duck soup is kinda fatty "jerlak" for my buddy but I like to sip it. The herbal roasted duck is mild spiced. I like its moistness.
The popular deep fried mantou with crispy duck and vegetables as fillings are nice. Eat with the dip served. Its much flavorsome. I can eat them as snacks.
I applaud their initiative to remove the "gamey" smell of the duck. Because there was none. I asked why, they wanted to cater to the Malay Muslim community who do not really fancy the gaminess.
(I told you!)
Personally, I love the smell of every meat that I eat. I felt like its unique scent adds more "flavour" to the whole experience.
So makcik, pakcik, what are you waiting for? This itik is not hanyir at all.
It's APPROVED.
My take: 2.99 out of 5 heartbeats.
Restaurant:
Roast Kitchen Sdn. Bhd.
No.23 Jalan Wan Kadir 2
Taman Tun Dr. Ismail
60000 Kuala Lumpur
11am-9pm
(+60)0377320006
roastkitchen@gmail.com
Heartfelt gratitude:
Mr Darren Ng and his warm welcoming staff all cladded in bright Netherlands Orange attire.
Never fail to answer my curiosity with a smile. Prompt and efficient service. Friendly.
Disclaimer: WHQ doesn't care how other foodies do it. We are not critics. We are simply food lovers who love to eat with all our senses and especially our hearts. We are not representing anyone. Halal is an act of individual's responsibility. What we feast on may or may not fulfil your standard of 100% halal. We are not responsible for your own tummy and bodily experience. Our intention is to make Halal a no.1 brand in the world for the world …in our own unique way.
.
(Visited 51 times, 1 visits today)