Baklava is a Turkish sweet pastry made of layers of filo…I've already mentioned that Im not a fond of very sweet items. But this one is an exception.One bite and Im hooked…


I found this place by chance 3 years back. I was window shopping, getting acquainted with this area and I saw this small eatery kinda like a cafe.It kinda charm me like a magnet.And I tried it with my friend and eversince, I cannot forget the wonderful taste of baklava.Its awesomeness kinda melts in my mouth..

Anyway, when I arrive this time, the owner remembered me! Perhaps, I have a weird sense of colourful fashion or perhaps, Im just different looking than most of his turkish customers (hee!).Anyway, as i savour his pastry one more time, it rekindled that delicious moments I had few years back.Its deliciously good.The level of goodness is the same.Thumbs and toes up!I felt like Im in Turkey (although I've never been there, yet..dua for me, ok?! *winks)
My roomies bought these back. The sweets are too sweet for me and the cookies are alright if u love cookies.But the baklava-heavenly…


Ok, gonna walk off this sweetness…and Im smililng from ear to ear…


Another one of a kind bakery with fresh cold cuts from Belgium.


The bakery is owned by her parents.They made the bread fresh daily.If u are there do try their HALAL cold cuts (this is the only shop that I know that have many varieties of fresh cold cuts)If u are here, try their freshly baked loaves of "kampong roti" (dorp bread/village bread)and fresh karne milk from farm (like yogurt)…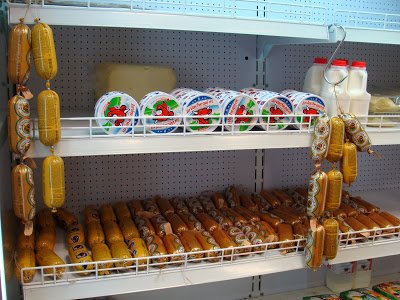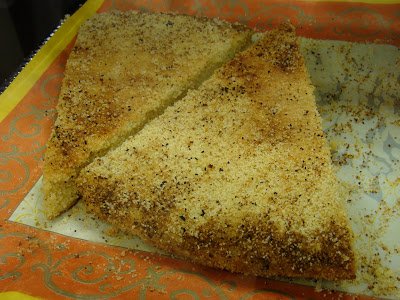 Ok,last stop…this is one big supermarket which has 100% HALAL products.In it there are groceries,meat corner,cold cuts, milk and butter and lots more.There are also many choices of salami, pepperoni and JERKY!!! The prices are quite reasonable too.And I found something interesting….Hmm… (scroll down)

This is the Ramadan schedule of iftar and sahur and the other prayers.

Salami,pepperoni,jerky,pate…u want it ,they got it….

Fresh milk,cheese and butter…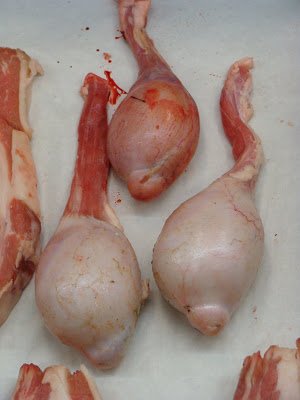 Ok, u guess it right…these are the balls from the bull…(pardon my language).
Will Putri ever try the above food? Keep checking this blog for updates…
(Visited 57 times, 1 visits today)