BAHULU WARISAN
BENDEMEER (boon keng MRT station)
(near the shops alley beside the market)
Halal-certified
This is located at Boon Keng NEL MRT station (near wet market), Just walk straight thru the covered shops (provision shops, clothes shop, drinks stall…) and follow the trail of freshly made bahulu….u won't get lost!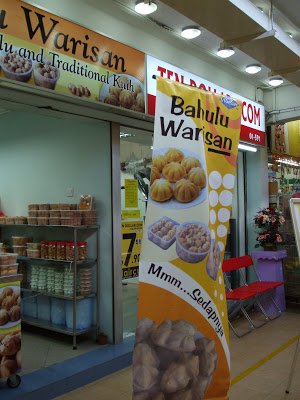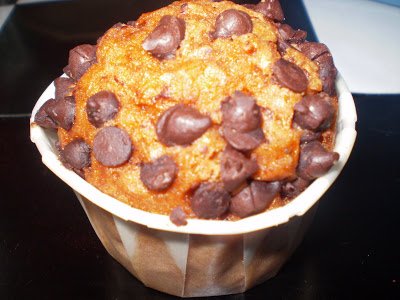 The last time, I came down, I had a very Bahulu craving but it was Ramadan during the last few days to Raya. But they were so
busy
to attend to me due to overwhelming last minute demands /orders. This time somehow is different. The shop salesperson is very friendly. And they were quite photogenic too!
Anyway, I get to eat the hot piping BAHULU fresh from oven!! YUMMY! 10 pieces for $2.70. There are 2 packaging, small and large. Small I think cost about $4 plus and the large one hmm…forgotten already…hehe!
The bahulu is light and crispy. I tried the chocolate rice flavour but the chocolate taste is very mild. There are also other flavours. Love the bahulus! Brought back home, the kids LOVE it too! Within seconds, POOF!gone…
The muffins are sweet with lots of chocolate chips on the top. Love the top but as u sink ur teeth lower into the sponge like muffin base, I wish there are some nuts or more chocolate chips inside not just the top (just like those American muffins)
Another branch:
Address: Block 221 Boon Lay Place#01-120Singapore 460221 T: 6265 2343
(thks anonymous!)
(Visited 180 times, 1 visits today)