Update 2009-This restaurant has moved to a location opposite Mustafa Cafe.

This wet towel DEFINITELY must pay @20 cents each…


Is this complimentary? Hmm, need to check the receipt…Normally in restaurants, must pay..


Complimentary sky juice (no need to order drinks also can!)


Nice warm bandung (hehe! The ice has not chilled the drink)


Hotplate Pepper mutton.Nice!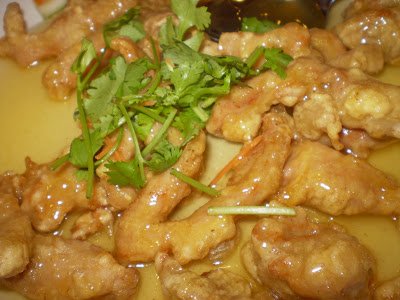 the lemon chicken is VERY nice. Love the lemon sauce poured on the soft juicy boneless chicken small cutlets.


Tandoori chicken (prefer Ahmad khan/ Taj samudra's moist succulent tandoori chicken)


Mee goreng basah ($6) Yummy! Moist..fried noodle.I like this!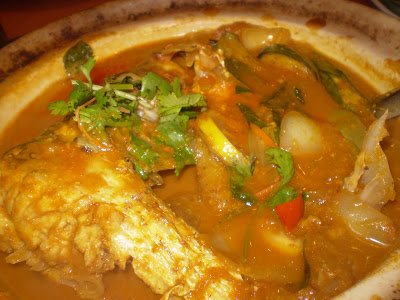 The fish head curry is not as thick or spicy as expected but it is YUMMY! Quite big for small portion, can feed 4 persons! (But ultimately LOVE the blue diamond fish head curry , very thick and spicy!! Too bad they no longer serve fish head curry. Maybe u can call up and request order one day in advance, me and my big IDEAS,again?!!)


Within seconds, the fish head curry is GONE!!
Overall: The food is nice. Love the lemon chicken, mutton pepper and fish head curry. Tandoori chicken a bit dry…the price (alamak…hehe! range is about $7-10 per dish)Would prefer the nice ambience to come with great customer service of waitressing, though and the drinks a bit diluted (sweet but not thick esp the mango drink…I went to ABM (old branch for some SHIOKlicious Mango sweet, saltish sourish lassi)
fyi: Check with them the ramadan buffet is only on weekends. but check with them firstlah/call them up…
(Visited 16 times, 1 visits today)