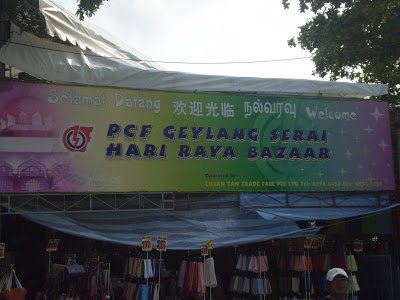 Male headgears aka songkok. PRevious year,I wanted a very "high" songkok for my family which can be done tailored to ur needs at Kotaraya (the highest level beside the foodcourt)about S$50 or less.(adults) take about 1-2 weeks to customize(recommended by one of the Putri pacific male staff)


Ramli burgers are everywhere! There is a new burger in Malaysia (quite some time back already) called OTAI burger..sort of like ramly burger but different..


The ones that I find unique are fried Quail bird, Percik stick , rendang burger(not BK but malays style) and i think there are more but u need to go in the evening/night..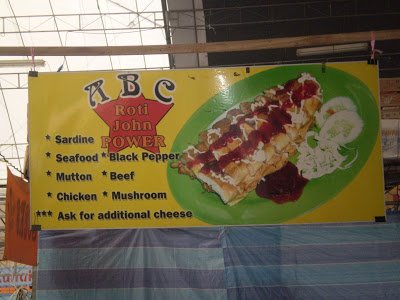 Malay traditional costume. U must wonder why do malays dress up same colour on first week of Raya? To create a sense of belonging and family unity..and also if lost, easy to identify ..ehehe!


Ramadan Bazaars in front of Geylang wet market


Crackers, nuts…for snacks/ Raya visitors..


Colourful, various pattern head gears/scarves for makciks like me…(No need to go so far like Langkawi/Tioman or Turkey , all can be found here, same quality, same price, believe me, I have compared!)


Last time before marriage, favourite shopping centres are Takashimaya, Bugis , Orchard, Suntec branded sporty shops but after married with kids, favourite shopping centres change drastically to wet markets (Tekka, Geylang), supermarkets (Carrefour/Giant), market again (Shengshiong) and MUSTAFA (all under one roof)and not forgetting Sungei road and Cash converters …heheh!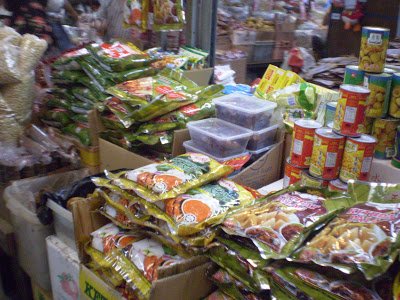 Grocery stalls in Geylang serai temporary market


Fresh coconuts for grating..
(Visited 23 times, 1 visits today)