Garuda Padang cuisine (HALAL-certified)
2 branches:
1)15 Cairnhill Road, #02-01,
Cairnhill Place Singapore 229650
Tel: 67354111 *Fax: 67354222
garudapadang@tunglok.com
www.tunglok.com
2)VivoCity,
1 Harbourfront Walk #B2-28
Singapore 098585
*Tel: 63769595 * Fax: 63769119
www.tunglok.com
garudapadang2@tunglok.com

great ambience..(have your meetings here!)

Bismillah..

The most powerful dish is RENDANG. YUMMY! The search for replacement of 201D tampines rendang is over…Yummilicious!

Gulai kikil is urat (chewy soft-like tendon in "bland" gravy/curry).Preferably if it is not so soft and that the gravy not so bland, maybe add some more spice/chillies, perhaps…I've tasted this one in Tg Pinang before, love that one! The nasi padang there has so much varieties cover a table of 2 metres. U can choose what u want to eat and pay so cheap!

sambal cumi2 (calamari in sambal with not-so-stinky beans)A bit
more chewy than expected…

Singkong leaves in coconut gravy with terung pipit/jantung pisang (Tapioca Leaves & Banana Flower)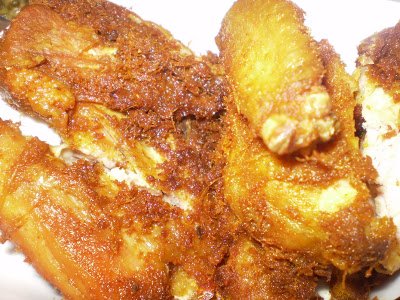 Ayam kampung goreng bumbu (Garuda Fried Kampung Chicken With Herb Floss)Nice!

Wash it all down with a glass of ice lime juice.

There is a counter for all the dishes displayed (like typical nasi padang stall only posher)so u just go over and order. If u want set meal then u order thru the menu.

A bit more expensive but worth it! (for 3-4 persons)If u missed indonesian food, this is the closest so far for me..
Overall experience: GREAT! Felt like I was in Indonesia for a moment. LOVE the rendang..my cold turkey is OVER!! YIPEE! Oh by the way, I did not choose any set meal, I just got over the counter and order. Beware though, the food looks so tempting that felt like order everything!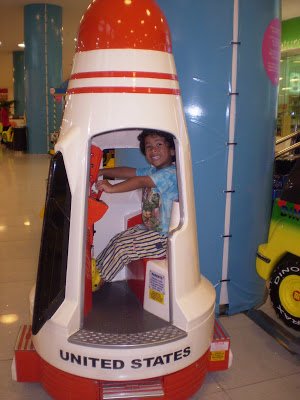 Ok, now fly me to the moon..
fyi:I may criticise alot, again let me stressed that my tongue need some time to tone down..after a gastronomically bash in Malaysia BAZAAR…

——————————————————–
Ramadan promotion!!
Ramadhan Family Dinner Menu
(13th September till 12th October 2007)
The package menu consist of:
Chicken Soup
Prawn With Sambal Petai
Beef Rendang
Deep Fried Fillet Of Red Snapper Serve With Chef's Special Sauce
Garuda Fried Kampung Chicken With Herb Floss
Pergedel Daging Sapi/Croquette Potato With Minced Beef
Gulai Singkong & Jantung Pisang/Tapioca Leaves & Banana Flower
Nasi/Fragrant Rice
Beverages:
Jus Serai Bermadu (lemongrass drink with honey)
Coffee / Tea
Seasonal Fruits Platter
2 Adults & 2 Child (Below 11 years old)$50.00 ++
All prices are subject to 10% service charge and prevailing government taxes
fyi-this is not buffet but alacarte set meal…
(Visited 18 times, 1 visits today)